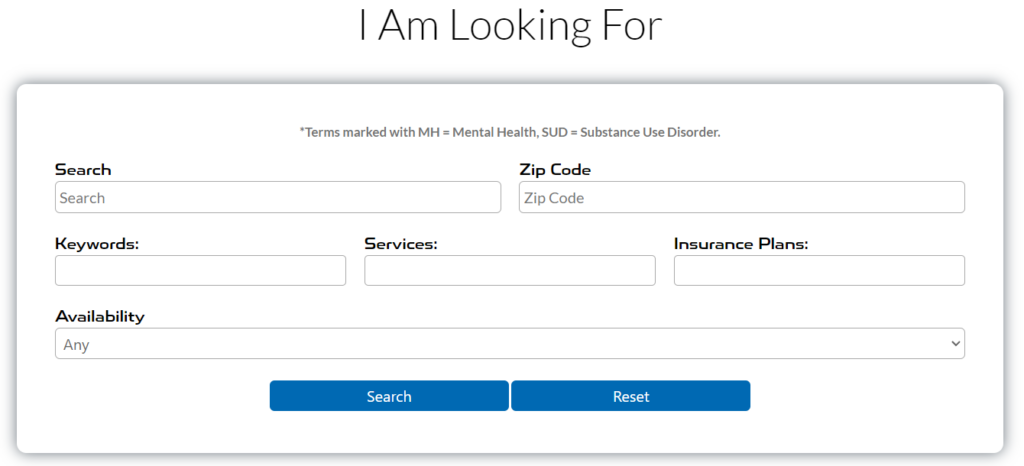 Start by entering a search term or selecting a keyword or service from the drop down menus
Enter the zip code where you are looking for services. All other information is optional, enter what you know or leave blank
If you have a specific time frame you need services you can select an availability- there is an option for immediate.
Your results will be displayed with the closest locations listed first. Note the "Last Updated Date" to ensure the information current.
Here is a short video with example Searches
For Professionals, A tool for Doctors